The Crailtap Weak Days gang gathered at the Hollenbeck Park for Manuals, Conversations and Good times....
Ever wondered what Biebel was Bumpin'? Check out what the Girl pro has been hyped on lately....
Biebel's life revolves around positivity and progression, and his intense drive is contagious. His hype extends outward, creating a radius of excitement. Anybody in Girl pro Biebel's general vicinity is subject to his gravitational pull; your stoke only makes him stronger....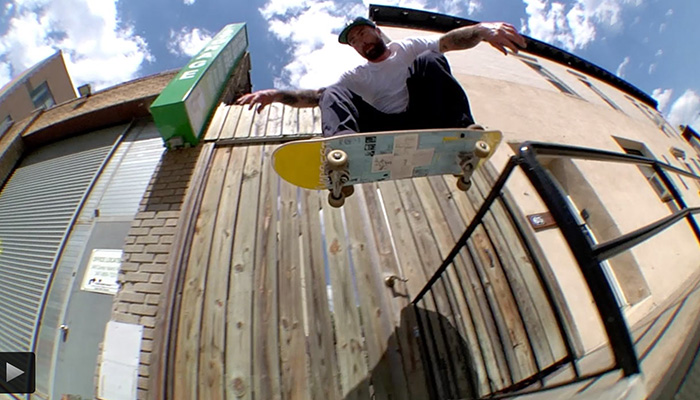 Spitfire riders, Bobby Worrest and Hjalte Halberg double up on spots from Europe to Pulaski Park in a 10 minute street skating masterpiece for Thrasher. ...
Venture Trucks rider Christian Miller reports from Pulaski Plaza in Washington D.C. with some solid lines and a last trick that will make you hit the rewind button a few times....
Check Walker Ryan's new Thunder video part....
It's the first of tha month, so cash your checks and get over to The Berrics to check out Real rider 'Ishod's '1st of tha month' compilation and grab an extremely limited signed Ishod deck. ...