Lakai's newest am's Simon Bannerot and Tyler 'Manchild' Pacheco recently hit NYC with some of the Girl and Chocolate squad. Enjoy a quick look at some of the goods they came home with....
Real am Jack Olson's part from the video Minnesota video 'thnku' by Chris Burt. ...
HUF rider Austyn Gillette gets a line on those fun looking banks on the side of the road up in the hills....
Some lost European trip footage of Antihero pro Daan Van Der Linden and Real rider Harry Lintell during the filming of Holy Stokes! Thankfully for everyone, it has been found!...
"This dude looks like he should be in the Misfits." We can't remember who said this while watching Andrew Allen's Hockey 2 part, but we back it. Although he's maybe a little too nice. With style, power, a nonchalant demeanor and unassuming approach, Andrew has...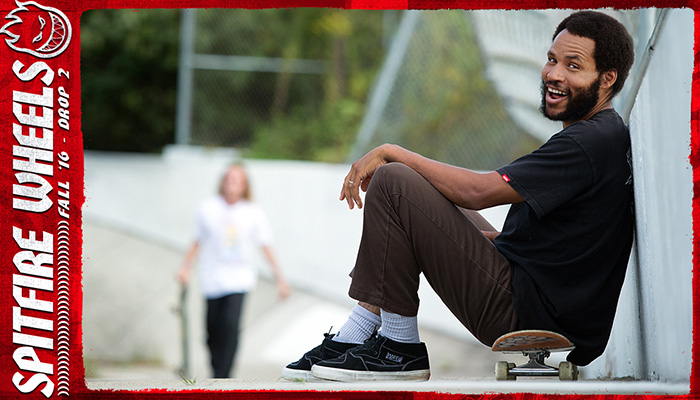 All New Ways to Burn are hitting the shelves now, including Marc Johnson's Pro Formula Four Bazillionaire Wheels inside custom Gold Bars, Ray Barbee's Lifer's Formula Four, and tons more in all shapes, sizes and colors. ...