From his days as a micro-ripper hucking down drops to 540s and fakie attacks on Hollywood High, Zion's REAL teammates weigh in on his ascension to the pro ranks. ...
Dispatch – Atlanta. Davis Torgerson, Alexis Ramirez, Clint Beswick and Ish Cepeda. Now playing....
The Palace crew exhalts the glory of an influential British skatepark of yesteryear, and they've opened it to the public. Here's a glimpse of the VIP action...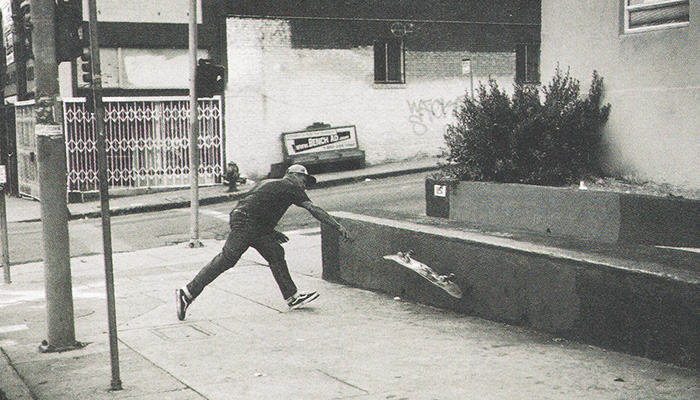 The latest Chrome Ball Interview with the legend AVE. SaveSave...
Richard discusses growing up in San Dimas CA, entering his first contest at age 11, skating for Christian Hosoi's company Milk, meeting Daniel Castillo Daewon song and the World crew, getting on Foundation, Chaffey school, quitting Foundation to skate for World Industries, Mike Carroll asking him...
Further examinations in Antihero's ongoing 'Fuck Your Condo' series of video explorations....
Hitting up Chicano for the latest Crailtap Weakdays...
T-Spliff kicks off the Shep Dawgs 5 party with a high-speed assault, making it all look way too easy. Check back for more Shep shenanigans coming soon. ...
Arson Department : Charred Remains, a behind the scenes look at the Spitfire crew while filming for the most recent Arson Department edit in San Francisco. ...
Hot off the heels of his Analogue part, Clint Beswick comes through with the newest Know Future clip from Thunder Trucks. Stay tuned for more from Clint soon… ...