Andrew Allen keeps it lit with the new Formula Four Lock-In Wheels from Spitfire, now available at your local skateshop!...
Chase Webb backs up his new Thunder AD by going on a ballistic rail attack. Check out his new KNOWS Video and Quick Response Interview!...
If you want full-throttle, pedal-to-the-metal SKATE AND DESTROY action, then say no more. This is skateboarding. Raven is a beast....
The new Palace Video Welcoming Lucas Puig to the team....
Yonnie wanted to give us 10 guys but he had to narrow it down.. in this Crailtap Mini Top 5...
A little interview with the Crailtap Shower Curtain....
Krooked edited the best of Brad Cromer's Instagram klips from the last year. Check it out....
Girl skateboards Sean Malto Battle Royale...
Chocolate's newest pro Yonnie Cruz drops a little part. Bang Bang!...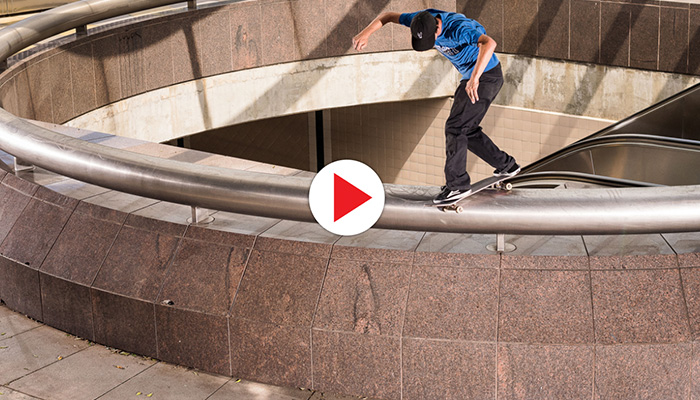 Manchild is a natural. The push, the pop, the style - it all just looks RIGHT. You're gonna love this edit. ...